Press Release 3/30/2023
From: President Mark V. Baden
We are very excited and pleased to announce the hiring of our new Association Manager, Lori Reynolds from neighboring Shelby, North Carolina. Over the last 6 months, an independent contractor and the Executive Committee have been filling-in during the absence of a senior executive in-office.
The search to fill this position was chaired by Jennifer Bice along with search committee members (ADGA EC, and Director Emerita June Bryan) over the previous three months. Our thanks to their long hours of resume screening and interviewing to find the best professional to lead ADGA!
Ms. Reynolds has met virtually with the entire Executive Committee and in person with staff,  the President and the 2nd Vice President on-site at the Spindale office for introductions and a tour of our facility and workflow. Recently she entertained the ADGA Board of Directors via Zoom meeting with responses to topics;
Her interest & excitement about our Association Manager position and joining ADGA.
Viewpoints on what contributes to a positive relationship when working with a large Board of Directors.
Initial impressions after visiting the ADGA office and what modernizations could she envision for our organization.
In her experience, what strategies can be employed to speed up a software conversion and increase member satisfaction.
On behalf of the ADGA Board of Directors, we thank Ms. Reynolds for her generous time and for accepting the position even with the change in title midway through the selection process. Ms. Reynold's will begin on April 10th. We look forward to growing together throughout the remainder of the year, building our member's trust, moving ADGA forward.
Sincerely,
Mark V Baden
__________________________________________________________________________________________________________________________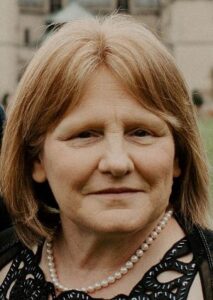 Lori Reynolds is an accomplished, results-focused association executive with extensive experience in developing and executing transformative global events, providing visionary leadership, and establishing dynamic strategy and tactical plans to propel revenue.
Lori has over 33 years of association experience, with roles in marketing, publishing, business management, administration, human resources, IT, and event planning. She has been responsible for setting the strategic direction and enterprise focus across all facets of global events and administration for the association. She has developed and executed globally recognized events designed to promote industry, drive association and brand awareness, and propel revenue growth. She has also created training courses and virtual and on-demand learning programs. Lori's experience in IT has resulted in the utilization of technology as a resource to improve efficiency, streamline workflows, reduce costs, and generate additional revenue sources.
Lori has frequently participated in global industry trade shows and conferences to elevate the impact of the organization. She served as an instrumental senior leadership team member. Lori has cultivated trusted business partnerships and stakeholder relationships at all levels, from customers to C-Suite leadership. She's a collaborative leader who builds high-performing, empowered teams focused on achieving the organization's short-term revenue goals and long-term growth objectives.
Lori has a master's in business administration from the Lundy-Fetterman School of Business at Campbell University and a bachelor's degree in journalism/advertising from the University of North Carolina at Chapel Hill. She has lived in the RTP region of North Carolina for most of her career. She and her husband and their standard poodle have recently moved to their hometown of Shelby, North Carolina.
Welcome Lori!