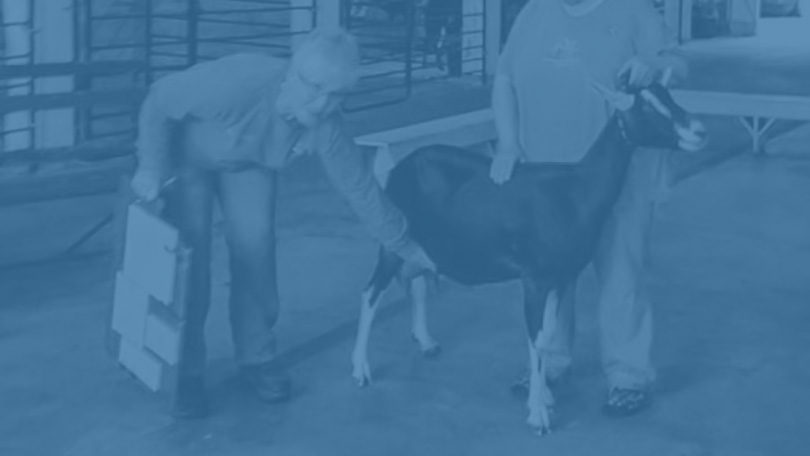 It's here! After much anticipation, the Linear Appraisal sign ups are open! There is still a lot of work to be done before appraisers actually get out and score some goats, but we can look forward to putting progress in motion.
Signing up does not guarantee a trip will be scheduled to appraise your herd in 2021.
3 Things To Know About Signing Up
If you signed up in 2020 and had your $35 application fee held over for 2020 you WILL need to submit a new application, but no new application fee is required.
If you received a refund for 2020 or did not sign up at all then you will need to submit a new application at the new $45 rate.
Due to the late start, schedules of the dedicated Appraisers, and lingering COVID restrictions in many states, it is not possible to give preference to herds that signed up in 2020. Focus will be on appraising as many herds as possible in areas appraisers can access.
Paying for Your Application
Once your application is submitted, there will be a two week grace period for the application fee payment to arrive. If adding the new $45 application fee applies to you, you can send a check payable to "ADGA" to the ADGA office and include.
Your ADGA ID #
The purpose of your payment — 2021 Linear Appraisal Application fee
Mailing address: ADGA, PO Box 865 Spindale, NC 28160
If you have access to your Next Generation Software account, you may add funds there but will need to keep track of funds added so they are not used for another purpose.
Application Link
If you want to be included on the list of potential herds to be appraised, just follow this link below to submit your contact information.
2021 Linear Appraisal Application Online form
Downloadable PDF
It is preferable to use the online form above that does not require a login or access to the Next Generation Software. However, if you prefer to print and fillout a form by hand you may download a printable application here.
Receive Future Linear Appraisal Notices By Email
If you missed this information by email, please subscribe to ADGA Email Updates and check the box for Linear Appraisal Updates: https://go.adga.org/subscribe