The Most Trusted Dairy Goat Registry Since 1904
In addition to preserving pedigrees, maintaining herd books and sanctioning dairy goat shows, the American Dairy Goat Association has performance programs.
American Dairy Goat Association (ADGA) Updates
Next Generation Software:
Instructions >>
Check the Status of a Ticket >>
2022 GUIDEBOOK

Click to View Online or Download (3 MB)

ADGA HAS AUTHORIZED THE USE OF A STAMPED DUPLICATE OF THE REGISTRATION APPLICATION FOR ANIMALS OF ANY AGE
The ADGA Board of Directors has approved the use of stamped duplicates of applications for registration for all ADGA programs until the NG computer conversion is complete and registration processing is current. This measure is necessary due to the delays in the ADGA computer conversion project. We request all organizations (including state fairs) that hold ADGA sanctioned shows during this time period to accept stamped duplicates as well as Certificates of Registry.  Expired stamped duplicates have been extended to December 31, 2022.
Show Chairpersons and Show Secretaries should accept the stamped duplicates in accordance with this temporary ADGA Show rule change. The Report of Awards should be completed with the word "pending" written in the registration number section if no registration number is shown on the stamped duplicate. All other required information remains the same.
Transfers: To complete a transfer, please mail the original Certificate of Registry with the Certificate of Transfer section completed (located at the bottom of the Certificate of Registry) to the ADGA office. Original Certificates of Registry must be mailed to the ADGA office even if you recorded the transfer online.
---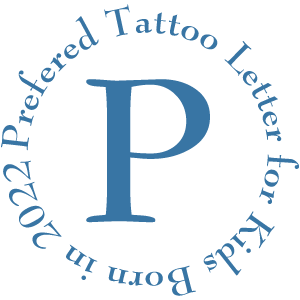 The preferred Tattoo Letter for kids born in 2022 is P (2021 – N). Tattoo Policy & Instructions
---
Sign up for ADGA Email Updates
Get updates on news, shows, and new ADGA website features by email.