Advertisers in the American Dairy Goat Membership Directory reach approximately 18,000 targeted potential customers through directory recipients and thousands more through ADGA's website. See Rates and Limitations
2018 ADGA Advertisers
To support companies who advertise in American Dairy Goat Association publications, buy products or use services from the following companies and organizations.
Advertisement Sizes and Rates

Card size (3.5 x 2.25) $63.00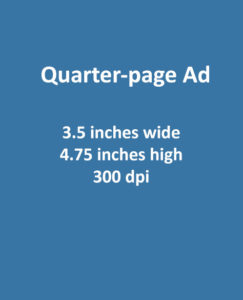 Quarter-page (3.5 x 4.75) $105.00

Half-page (7.25 x 4.75) $175.00

Full-page (7.25 x 9.25) $315.00
Limitations
Listings for breeding stock or semen are not accepted at this time. All advertising is accepted at the discretion of the American Dairy Goat Association, and should be consistent with the mission and programs of ADGA.
To submit advertisements or for further questions please email: advertise@adga.org